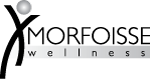 Fitness Coaching

Based on the individual needs and state of health we will coach you through a personal tailor made program.
Such programs may include cardio training, either in a fitness centre or in nature. Equally important is the development of the muscular-skeletal structures, so that we implement a number of weight training and stretching techniques. All sessions are under careful supervision of a personal trainer, to avoid any injuries and increase efficiency.
For clients with less stamina or with specific needs or problems, we may recommend and conduct muscular electro stimulation treatments.